We Build Custom Speedometer Cables!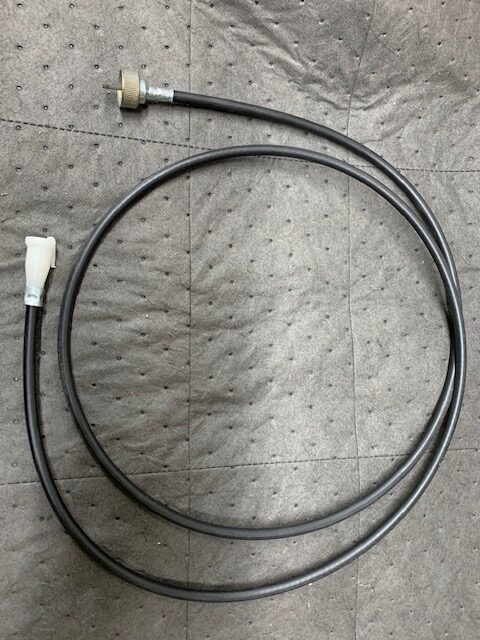 Finding the right speedometer cable for your classic car or truck can be tough. As cars and trucks age, the speedometer cable drive loses its lubrication and can break.
As a do-it-yourself-er, speedometer cables are virtually impossible to repair.
Even the cable housing can wear and age, sometimes even rubbing a hole through the tough outer skin that lets in water and dirt, exposing the delicate inner drive cable to rust and abrasives that will cause wear and failure.
For many older cars and trucks there are no NOS speedometer cables left, and if your speedometer cable is broken or missing, finding a new one can be nearly impossible.
We Have A Solution To Broken Speedometer Cables!
We'll build a brand-new speedometer cable for your car, truck or hot rod!
At your direction, we can replace the speedometer drive cable and housing, just the drive cable or just the housing.
Notes:
We don't service electric speedometers
We can make a new speedometer cable for just about any car or truck or equipment with a mechanical speedometer. 
We Have Several Ways To Size Your Speedometer Cable
Send Us Your Old Speedometer Cable
Send us your old speedometer cable and we'll rebuild it!  All you have to do is put your cable in a box and send it to the address below. A USPS Flat Rate box works really well! Please include your name, phone number and return address. After we receive your speedometer cable we'll give you a call with the estimate to rebuild it. Then, we'll send it back to you, like new! Turn around is normally a week, then a few days for shipping.
Give Us Information About Your Car Or Truck
We can often make a new speedometer cable based on the year, make, model, engine  & transmission of your car or truck. You can call us at the phone number below or send the information on our contact form HERE.
Or, you can tell us what speedometer, transmission you have and what length you need the cable to be.
Hot Rods Too!
We can even make a new speedometer cable for your rat rod! Just tell us what speedometer you're using, what transmission you have and the length needed. We'll do the rest!
Just email or call us with your needs and we will do our best to get you taken care of.
Speedometer and Alternator Service Co.
6916 Maram Way
Fountain Co. 80817
Get Help Now!
Need Quality Speedometer, Speedometer Cable, or Tachometer Repair/Rebuilding?