Alternator and Generator Repair
Alternator And Generator Repair – Good For The Environment
You hear a lot these days about "going green," recycling, and reusing; that's what custom rebuilding of your vehicle's electrical components is all about. Whether you are having it done to help save the environment or just to keep those numbers matching on your one of a kind classic car, we offer custom rebuilding of your alternator or generator.
Get More "Juice" From Your Alternator
If you need more amperage out of your alternator, or a one wire set up for your hot rod we can probably help with that.
We offer repair and rebuilding for every thing from lawn and garden, farm and agricultural, personal watercraft and marine to heavy duty truck, foreign and domestic, industrial and construction equipment.
Can't afford the down time? We also have new and rebuilt starters and alternators in stock ready to go. We stock repair parts and service these major brands too.
We Stock Many starters And Alternators!
Give us a call now and we may already have the starter or generator you need sitting on the shelf!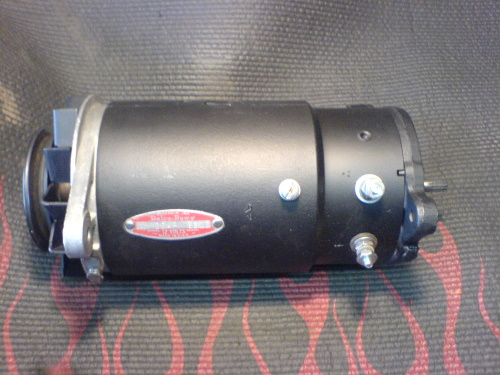 Delco Remey
Motorcraft
Chrysler
Leece Neville/Prestolite/Motorola
Bosch
Hitachi
Lucas
Mitsubishi
Nippondenso
Niko
Powerline
And much more
Get Help Now!
Need Quality Speedometer, Starter, Generator Or Alternator Repair/Rebuilding?